What is the Woofin' It 5K?
The Woofin' It 5K is an award-winning event that is held each May at Campbell Park in Clive. It's a race for dogs and runners alike. Proceeds for the event go to the Furry Friends Animal Refuge in West Des Moines.
The 2017 Woofin' It 5K will held on Saturday, May 6. Registration starts at 8:00 A.M. and the race starts at 9:00 A.M. You may click on the link below to register: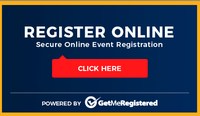 Fees are $30 through May 3 and $35 through the day of the event.
The 2012 Woofin' It 5K was recognized as a Top Local Community Empowerment Program project by the Iowa Junior Chamber at the 2012 Year End All State Convention in February. It was also one of three Jaycees projects in the United States to receive the William B. Robertson Memorial Award for the Best Local Community Empowerment Program at the US Junior Chamber's National Convention in Seattle in June 2013.
Check out our Facebook page for more details!